Welcome to the Quiet Mind Counseling Services, LLC Secure Client Area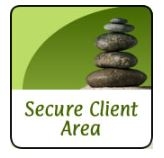 Since 2005, I have been working with teens, adults, and families around a variety of life challenges. Some of the struggles I can help with include managing stress and anxiety, reducing depression, improving self-esteem/self-worth, finding solutions to relational challenges, navigating parenting conflicts, and working with those who identify as gay/lesbian/bisexual. Services include in person office sessions, chat, video, phone, and therapeutic email sessions. I will help you better understand the origins of your struggles and work with you to resolve the issues that have developed as a result (i.e. relational difficulties, isolation, sadness, guilt, shame, etc). You do not have to walk this path alone. Let me help you find your way and quiet your mind.
Log in to the secure portal. If you have not received an email with a username, please Register.